Attorneys & Staff
SEAN B. CRONIN
Sean Cronin is admitted to The Florida Bar and The United States District Court for the Middle and Southern Districts of Florida.
Upon graduation from Jacksonville University, where he earned a Bachelor of Science degree in political science, Sean was commissioned an Ensign in the United States Navy. He was chosen to attend Naval Aviation Flight Training in Pensacola, Florida, and designated a Naval Aviator. He then completed Fleet Replacement Training in the P-3 Orion Aircraft at Naval Air Station Moffett Field in Mountain View, California. During his active service, he was designated a P-3 Mission Commander, Patrol Plane Commander, Instructor Pilot, and a Naval Aviation Safety Officer. As a Navy pilot, Sean accumulated more than 2,500 hours of large multi-engine flying time — flying low-level maritime patrol, drug interdiction, and anti-submarine warfare missions throughout the world. He is an FAA-certified commercial pilot, with multi and single engine instrument ratings, and holds an FAA-type rating for the Lockheed Electra.
Following release from active duty, Sean attended Florida State University College of Law where he earned his Juris Doctorate, magna cum laude. Upon graduation he began his practice focused on civil trial law. He continues to serve the country as a Commander, USNR, retired – reserve status. Sean was born in Brookline, Massachusetts, is married, and has four children.
At our firm, Sean focuses primarily on representing families who have been the victim of medical negligence, aviation accidents or product defects. He has successfully represented dozens of families injured by both civilian and military medical negligence. Civilian medical malpractices cases and outcomes of note include: McGarry v. Memorial Hospital Ormond, $7.165 million; Newman v. Memorial Hospital & Mynick, $4.5 million. Representative military medical negligence cases include: Foster v. The United States of America, $1 million; Lloyd v. The United States of America, $1.5 million; and Hines v. The United States, $875,000. Mr. Cronin has handled numerous claims of medical negligence against doctors and hospitals in the private sector, and against the Jacksonville Naval Air Station (NAS) Hospital. These cases have concluded in multimillion dollar confidential settlements.
GREGORY H. MAXWELL
Greg Maxwell graduated with honors from Stetson University and then served three years as an officer in the United States Navy. After his military service, Greg attended and graduated with honors from the Florida State University College of law. He then served a two year clerkship with a United States district judge in Jacksonville, Florida.
Since 1981 Greg has been in private practice. He is a member of the Florida Bar and the Jacksonville Bar Association. He is also admitted to practice in the United States District Courts for the Northern, Middle, and Southern Districts of Florida; the United States Court of Appeals for the Eleventh Circuit, and the United States Supreme Court. Greg has for many years held an AV rating from Martindale Hubbell, the highest peer-review rating bestowed on attorneys by that leading organization.
Over his career, Greg has represented both corporations and individuals. He was co- counsel in the case of Carter v. Brown & Williamson Tobacco Corporation, and obtained the first successful verdict for an injured former smoker against a cigarette company in the history of American jurisprudence–a verdict which he successfully defended all the way through review by the United States Supreme Court. He has represented numerous corporate clients in literally thousands of asbestos personal injury cases.
MICHELLE 'MICKEY' DAVIS
Michelle "Mickey" Davis is a member of the Florida Bar and is admitted to practice in the United States District Courts for the Middle and Northern Districts of Florida. Mickey's memberships include the Jacksonville Bar Association, Jacksonville Justice Association, and Jacksonville Women Lawyer's Assocation.
Mickey received her Bachelor's of Arts degree in Communication Studies from Buffalo State College in Buffalo, New York with honors. Mickey earned her Juris Doctorate degree from Florida Coastal School of Law in Jacksonville, Florida in 2009. Mickey clerked for various law firms during law school, focusing on civil litigation. Admitted into the Florida Bar in September 2009, Mickey also became a member of the New York State Bar Association in August 2012.
Mickey represents plaintiffs in civil litigation with a focus on medical malpractice cases and military and VA malpractice claims. She also represents clients in product liability, premises liability, and auto accident cases.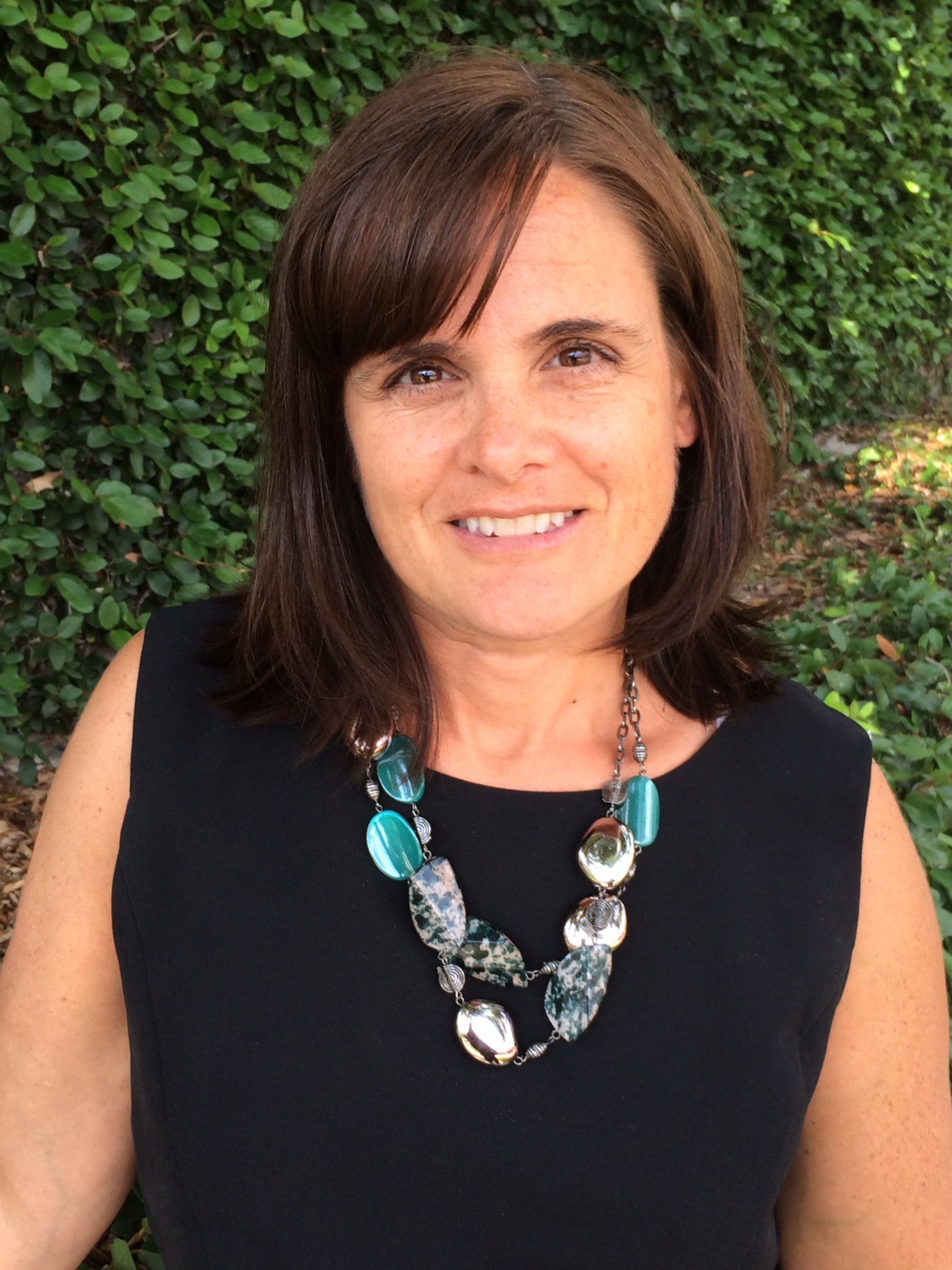 Mickey's many interests include a passion for ice hockey and spending time on the beach with her Labrador Retriever, Bauer.
PEGGY CAMPBELL, PARALEGAL
Peggy Campbell works with our firm's clients to support and assist them throughout the life of their legal case. A paralegal with over ten years experience in civil trial law, Peggy has fulfilled that role in association with Sean Cronin and Greg Maxwell for the past five of those years. Her legal career, which spans nearly 25 years, began on Long Island, New York, where she was born and raised.
Peggy is a graduate of the special training offered by the Katherine Gibbs Business School in New York City, where she earned honors in what she describes as "two extremely intense years." Her first position, just before embarking on a career in law, was as a Copy-Editor for Reader's Digest Magazine. The attention to detail she gained in that job, coupled with her special training, has proved to be very beneficial in her current responsibility of assisting our firm's attorneys to prepare the many legal documents related to clients' cases.
Back on dry land for the past decade, Peggy gets strong satisfaction from her work in civil trial law, especially in the opportunity to help make a solid difference in client's lives –lives that have been harmed by the actions of others. Committed to her work, she is a member of the professional organization Northeast Florida Paralegal Association (NEFPA). Peggy and her husband Don live in Jacksonville with their 28 lb Tabby cat that, appropriately enough, is named "Mooch."